The cover story in Image, photographed by Sanna Lehto, was the winner of the Photograph category in the Vuoden Huiput competition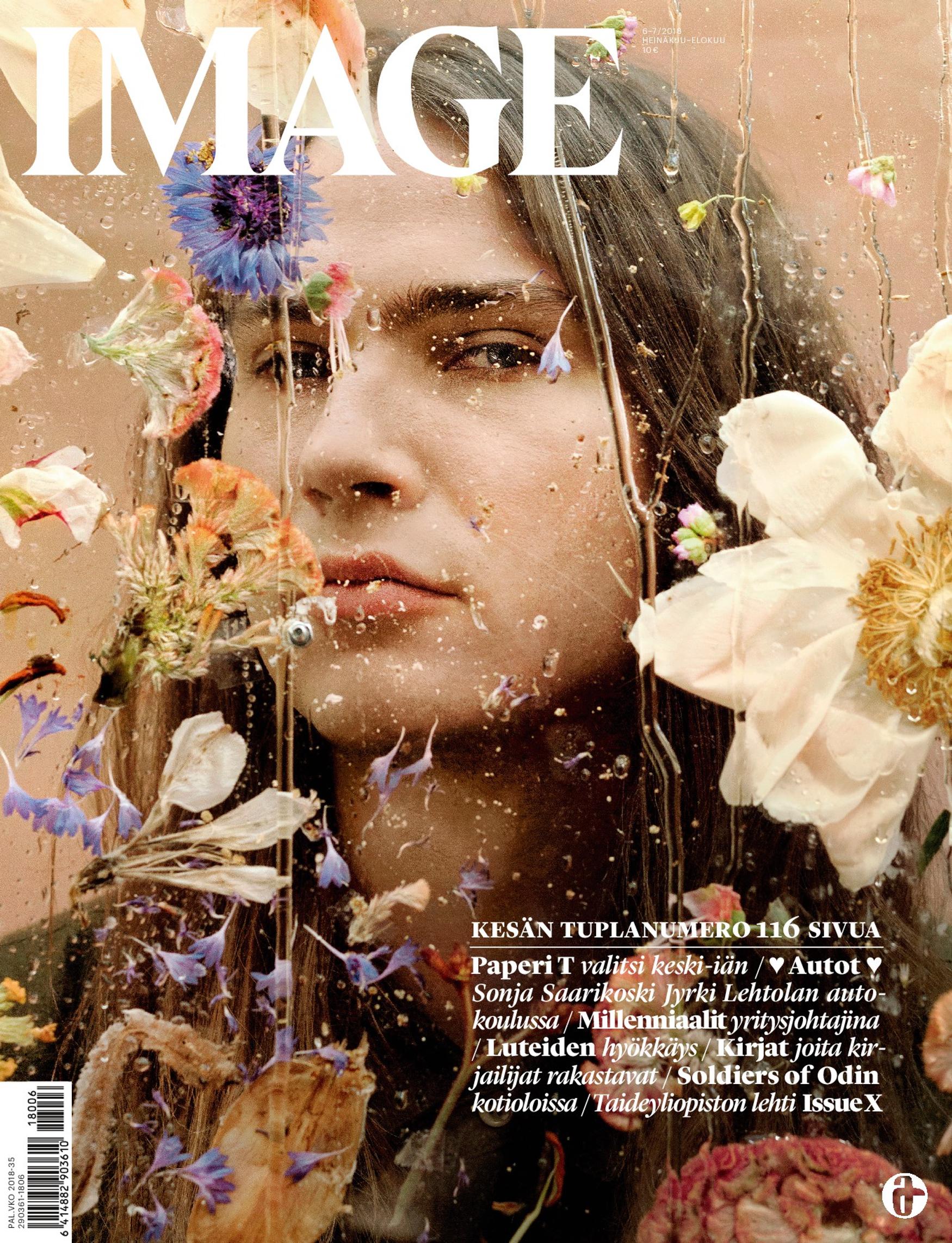 The cover story in Image, photographed by Sanna Lehto, was the winner of the Photograph category in the Vuoden Huiput competition
Vuoden Huiput is a creative design competition organised by visual communication designers' association Grafia. Photographer Sanna Lehto won the Kultahuippu award in the Photograph category for the 07/2018 cover story in Image. The Vuoden Huiput award ceremony took place at Event Centre Telakka on Thursday 11 April.
The jury commented its decision as follows: The personality features of the story convey a sense of bittersweet melancholy. Because the images create art, their repetitiveness does not bother the viewer in any way. The art director and the photographer clearly had a shared vision, and the cover image they created will stay on the viewer's mind for a long time.
'Image's Art Director Anna-Mari Tenhunen commissioned me to photograph rapper Paperi T with some flowers for a cover story in Image. His new album, which is a bittersweet study of anxiety, was to be released at the same time as the magazine, and so we wanted somehow to reflect this bittersweet atmosphere in the picture,' says photographer Sanna Lehto.
'I designed and built two transparent screens made of plexiglass and flowers and positioned Paperi T behind them for the photograph. I have used similar constructions in my artwork before, and the idea stayed constantly on my mind as I was planning my photographs around flowers and bittersweetness. That is why I decided to use the screens again,' Lehto continues.
View all the Vuoden Huiput results here.