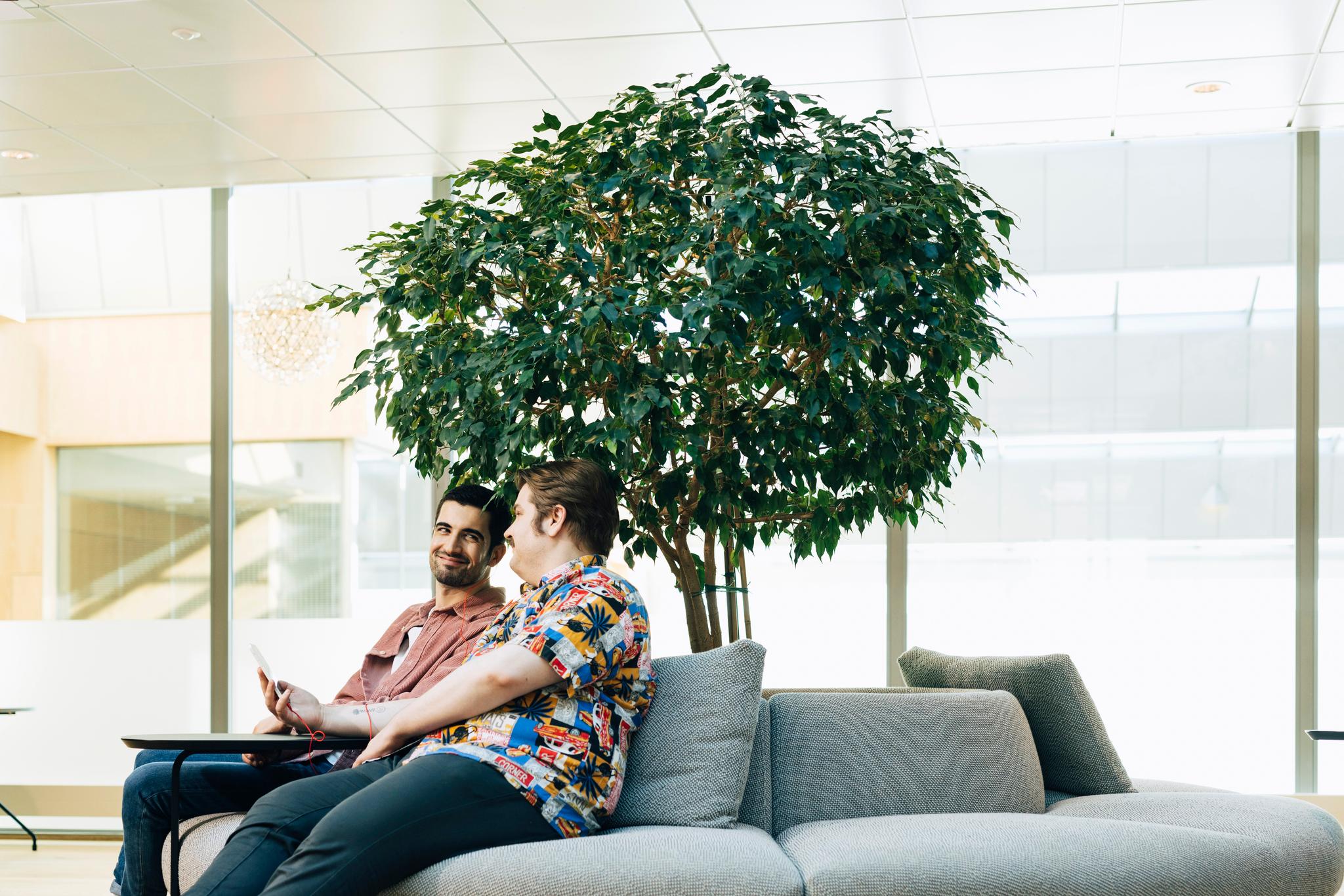 A-lehdet Group
A-lehdet Group is a large Finnish media operator formed of A-lehdet, Finnish Design Shop, Genero and Keskisen Kello.
The Group is an interesting multi-sector company, a sought-after partner and an attractive employer. We are a pioneer in media content, digital commerce and growth marketing, constantly looking for new growth opportunities and people who are or would like to become the best in the field.
A-lehdet Group is formed of A-lehdet, which specialises in media business, Finnish Design Shop, a leading online store of Nordic design, Genero, a pioneer in growth marketing, as well as Finland's largest online retailer for watches and jewellery Keskisen Kello. In addition A-lehdet is a minority shareholder of Weekendbee, the responsible sports and outdoor clothing online store.
The story of this family business started in Helsinki in 1933 with the launch of Apu.
A-lehdet – Expertise in influencing
We want to bring joy and offer help to people every day. We publish magazines and podcasts, and maintain websites loved by our readers. Our main goal is to always exceed our customers' expectations. Read more about our popular media brands here.
Finnish Design Shop – Pieces of Nordic Happiness
Home is a special place for us for us Northerners. The weather does not always favour lounging at a piazza, which has made us experts of domesticity and cosiness - creating concepts such as hygge, mys and sauna.
Founded in 2004, Finnish Design Shop is the largest online store of Nordic design in the world today. It has premises in Turku and Helsinki.
Genero – The Growth Marketing Co.
An agency that combines strategic, creative and technical expertise with data-driven marketing is in high demand both in Finland and abroad. Genero, founded ten years ago, is part of A-lehdet Group and currently operates in Helsinki, Jakobstad and Stockholm. The company's clients include Pirkka, Fonecta, Unilever, Snellman, OK Perintä and Friends & Brgrs, to name a few.
Keskisen Kello – The largest online retailer for watches and jewellery in Finland
Keskisen Kello is an online retailer for watches and jewellery. The growth story began when Jari and Marko Keskinen bought the company from their father in 2009. Keskisen Kello's core business is formed of their brick and mortar shop in Tuuri, the keskisenkello.fi webshop in Finland and the klockmagasinet.com online store for Swedish consumers. Keskisen Kello is also searching for strong growth opportunities abroad.
A-lehdet Group's key figures
Roughly 690 staff members
Turnover (2021) 144 million euros
5 telemarketing offices
20 beloved magazines and four popular online services
Employee job satisfaction rating is AAA (Corporate Spirit 2018)
Finnish Design Shop delivers products to more than 180 countries around the world