Photographer Timo Villanen from A-lehdet successful in photojournalism competition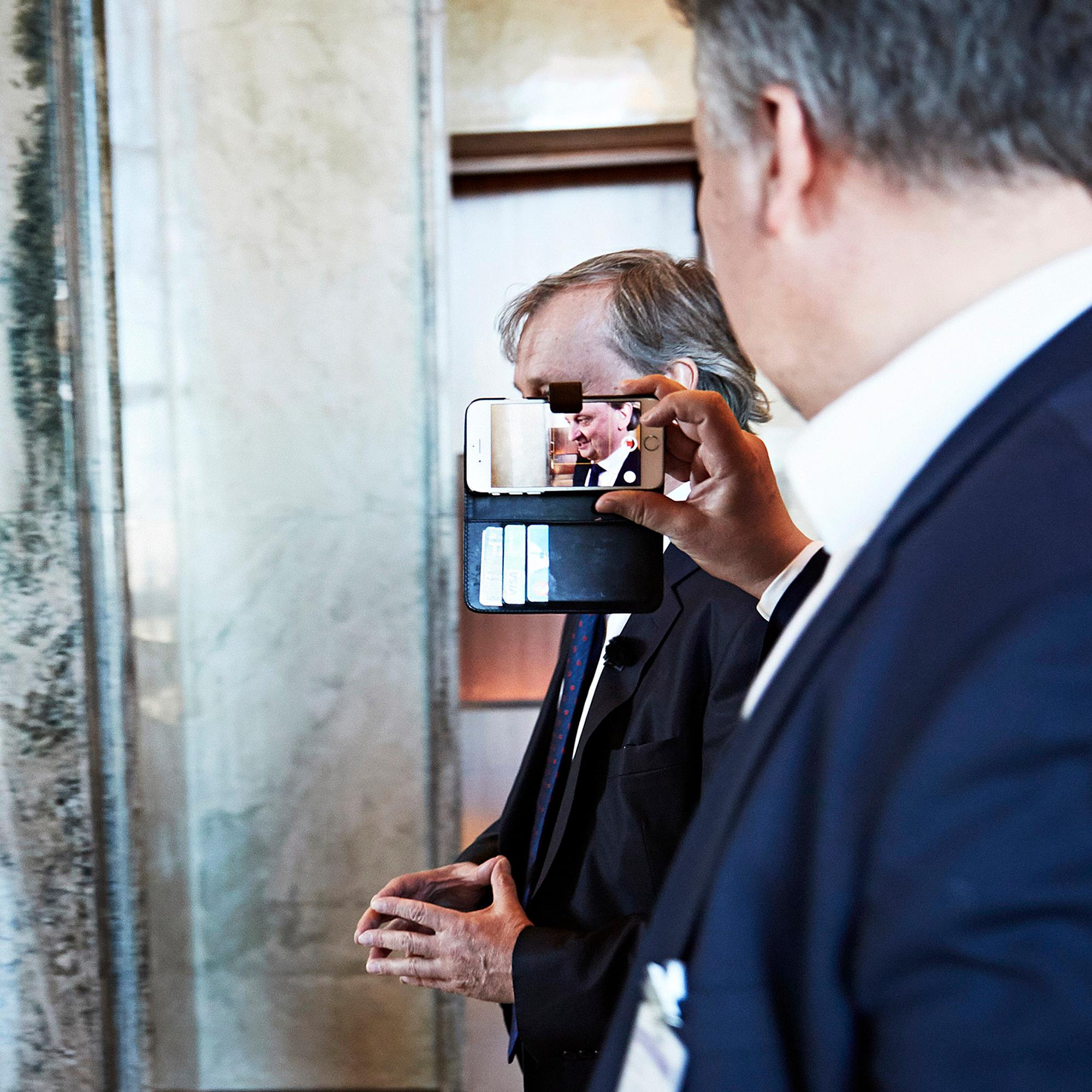 Photographer Timo Villanen from A-lehdet successful in photojournalism competition
The Finnish Press Photos competition awards prizes to the previous year's best photographs and videos in several categories. This year, a total of 101 photographers with 2,043 pictures took part in the competition.
Timo Villanen's photograph of MP Harry Harkimo, taken for Apu, received an honourable mention in the category Best News Picture in 2018. The jury gave the following praise: 'A well captured picture of a fleeting moment. Everyone is constantly taking pictures. You see the man, and yet you don't see him.'
The jury members included photojournalist Paul Hansen from Dagens Nyheter, documentarist and photographer Hannamari Shakya from Helsinki and photographer Katja Lösönen from Vaasa.