K-Ruoka chose A-lehdet as its partner: 'Our aim is to become Finland's leader in food'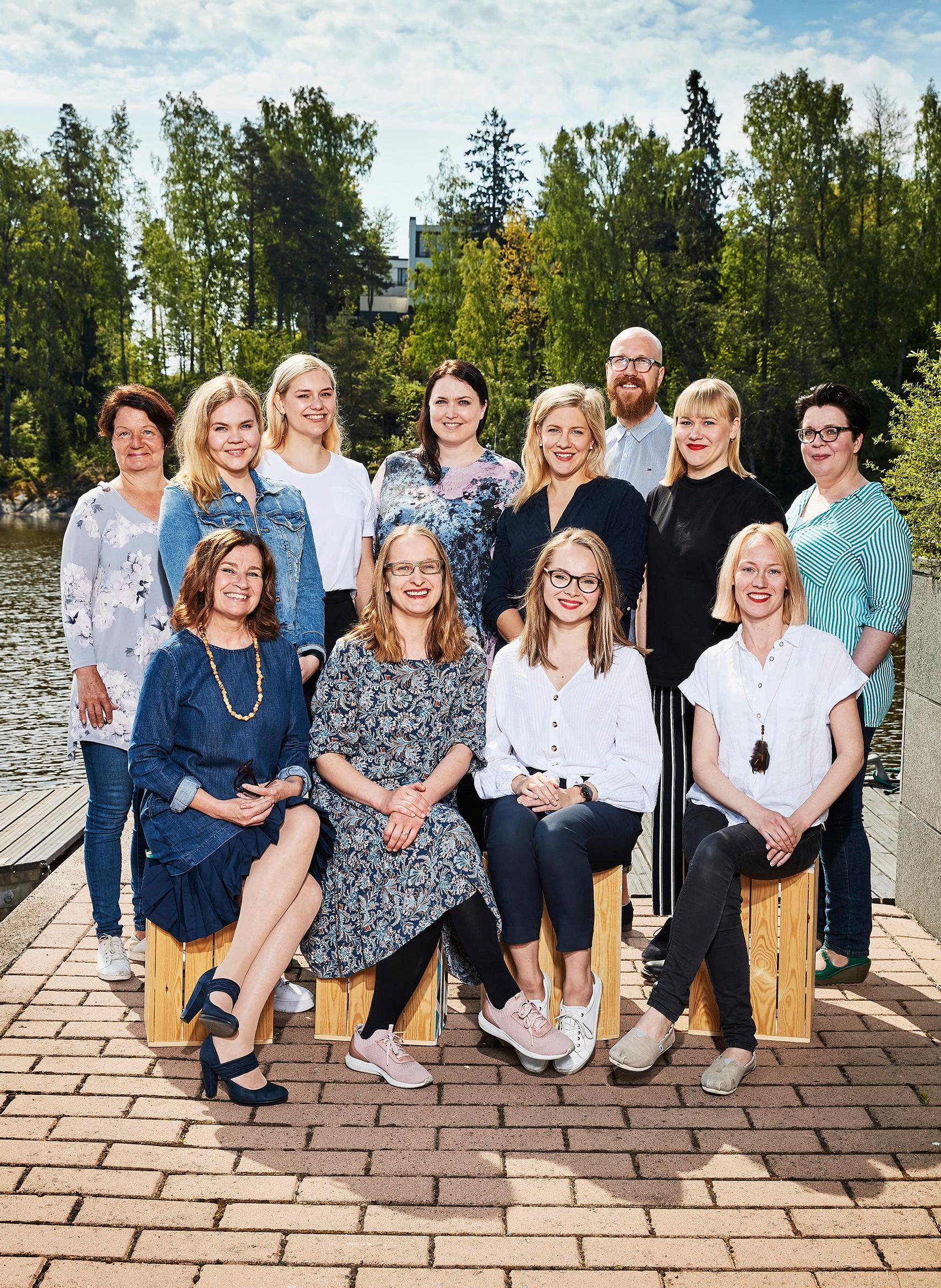 K-Ruoka chose A-lehdet as its partner: 'Our aim is to become Finland's leader in food'
Finland's biggest food influencer K-Ruoka will be developing its services in the future with the A-lehdet content studio. Its goal is to make people's everyday lives easier and inspire success amongst aspiring home cooks.
In the picture are the K-Ruoka media and A-lehdet food teams. Top row: Producer Sanna Ellimäki, summer employee Roosa Saastamoinen, food journalist Jasmin Raitakari, Marketing Manager and Chief Editor Suvi Leppänen, food journalist Sanna Huovilainen, Art Director Antti Nikunen, food journalist Laura Halonen, food journalist Minna Rautio-Pakaste; bottom row: Channel Director Teija Nesterinen, food content strategist Satu Koivisto, Producer Nelli Numminen, food journalist Outi Väisänen.
K-Ruoka is Finland's biggest food influencer, reaching almost the entire population every week. K-Ruoka is present in digital channels, the K-Ruoka app, print media, e-commerce and the Mitä tänään syötäisiin television programme.
'There is no longer such a thing as a typical Finnish dinner table, and therefore customers have highly individualised expectations towards K-Ruoka's services. Through this collaboration, we want to create suitable content for various types of customers, based on data about the customers and trends. Different content is targeted at specific groups via the K Group channels. This allows us to provide every customer with a personal customer experience perfect for them,' says K-Ruoka media's Channel Director Teija Nesterinen.
'Currently, k-ruoka.fi has close to 8,000 recipes, and new ones are regularly being added. We want to be a culinary pioneer and create new phenomena similar to the oven-baked nacho tray, Kinder cake and Vegetarian Wednesday. In addition, we also want to make people's lives smooth and comfortable. I believe that together with the A-lehdet team, we will be able to make our good food content even better,' says Nesterinen.
The team's diverse skill set, experience and youth, as well as its excitement, mean even better content for the customers. The success level is being systematically monitored and measured, for example with customer pulse surveys, and the results are used to improve the operations.
The head of the A-lehdet content studio, Sari Mikkonen-Mannila, feels positive about the cooperation that has begun so well. 'We have extensive experience in working with the K Group through our collaboration with Pirkka Media, and we are extremely proud to be able to contribute to K-Ruoka in the future. Our working together is based on a clear strategy, goals set based on shared data and top teams, where everyone has their own place and everyone has each other's trust,' she says.