Apu Juniori – a new magazine for children is here!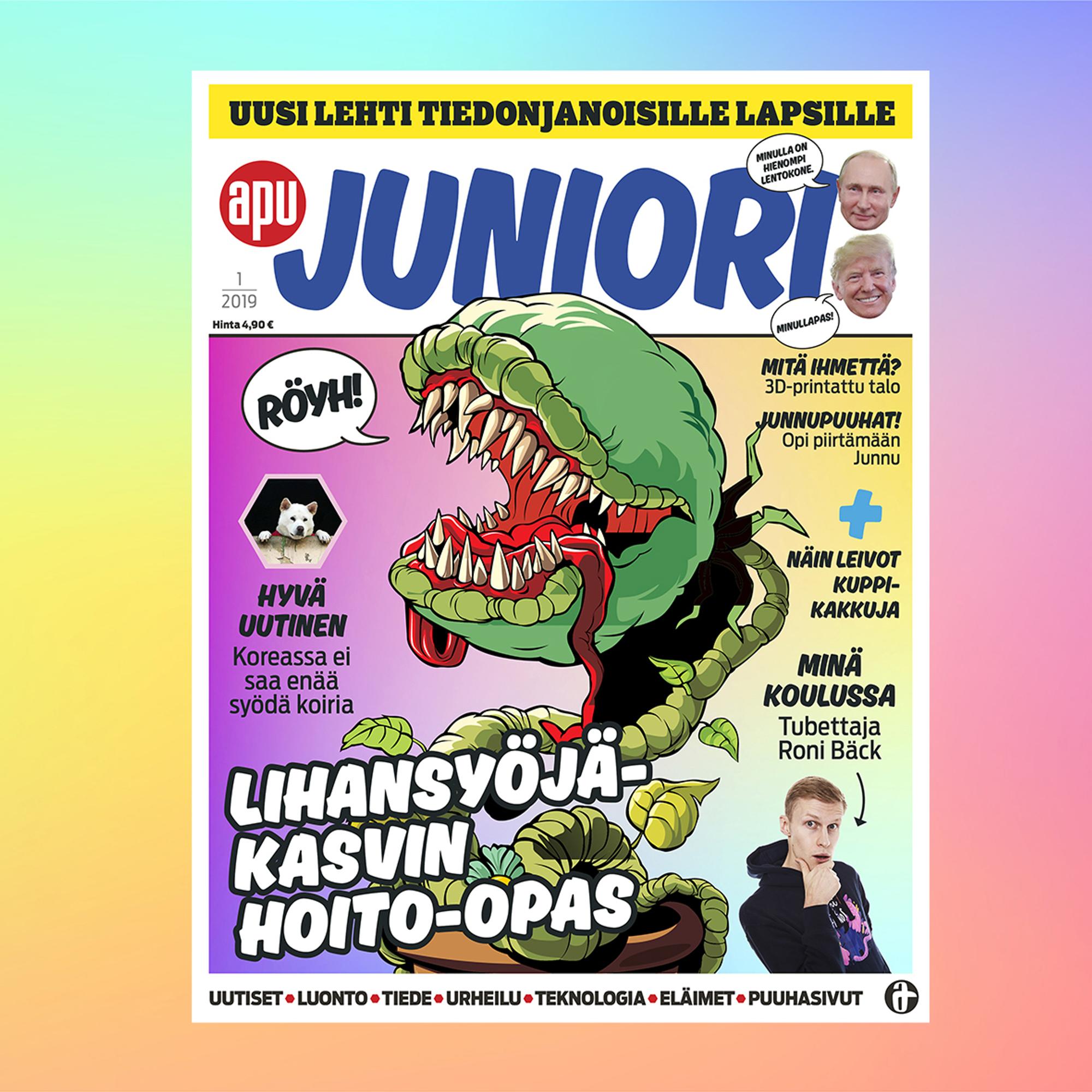 Apu Juniori – a new magazine for children is here!
Children's current affairs magazine Apu Juniori is published twice a month and writes about news and various phenomena in a clear, truthful and entertaining way. It is intended for primary school age children, and it is designed to inspire children to read and to improve children's literacy.
For a long time, Finland has been amongst the top countries in studies on literacy. However, the current trend is worrying, and the number of children with poor literacy skills has increased. It has been estimated that one in ten children who started school in 2018 will not learn to read properly during their nine years in comprehensive school.
'We want to safeguard literacy amongst Finnish children and attract them to responsible, high-quality journalism. We also want to maintain the role of print media as a reliable source of information and a learning tool,' says Chief Editor Marja Aarnipuro from Apu.
The magazine writes about news from Finland and abroad, and also has articles about nature, science, technology, animals, space, sports, culture and many other fascinating themes. Climate change is one of its main topics. The first issue, published today, introduces the readers to Helsinki's central library Oodi, teaches them to identify different species of owls and talks about tribes living in isolation.
Apu Juniori encourages children to think independently and supports their growth into thinking adults. The magazine helps improve children's school performance by increasing their general knowledge and explaining news stories and phenomena. The aim of Apu Juniori is to make reading fun and easy.
Apu Juniori is part of the Lukuliike literacy programme, run by the National Literacy Forum, a group of experts set up by the Ministry of Education and Culture. Literacy is improved and reading made a more attractive pastime by creating reading opportunities across different sectors together, and families, schools and society must all contribute to maintaining the literacy levels.