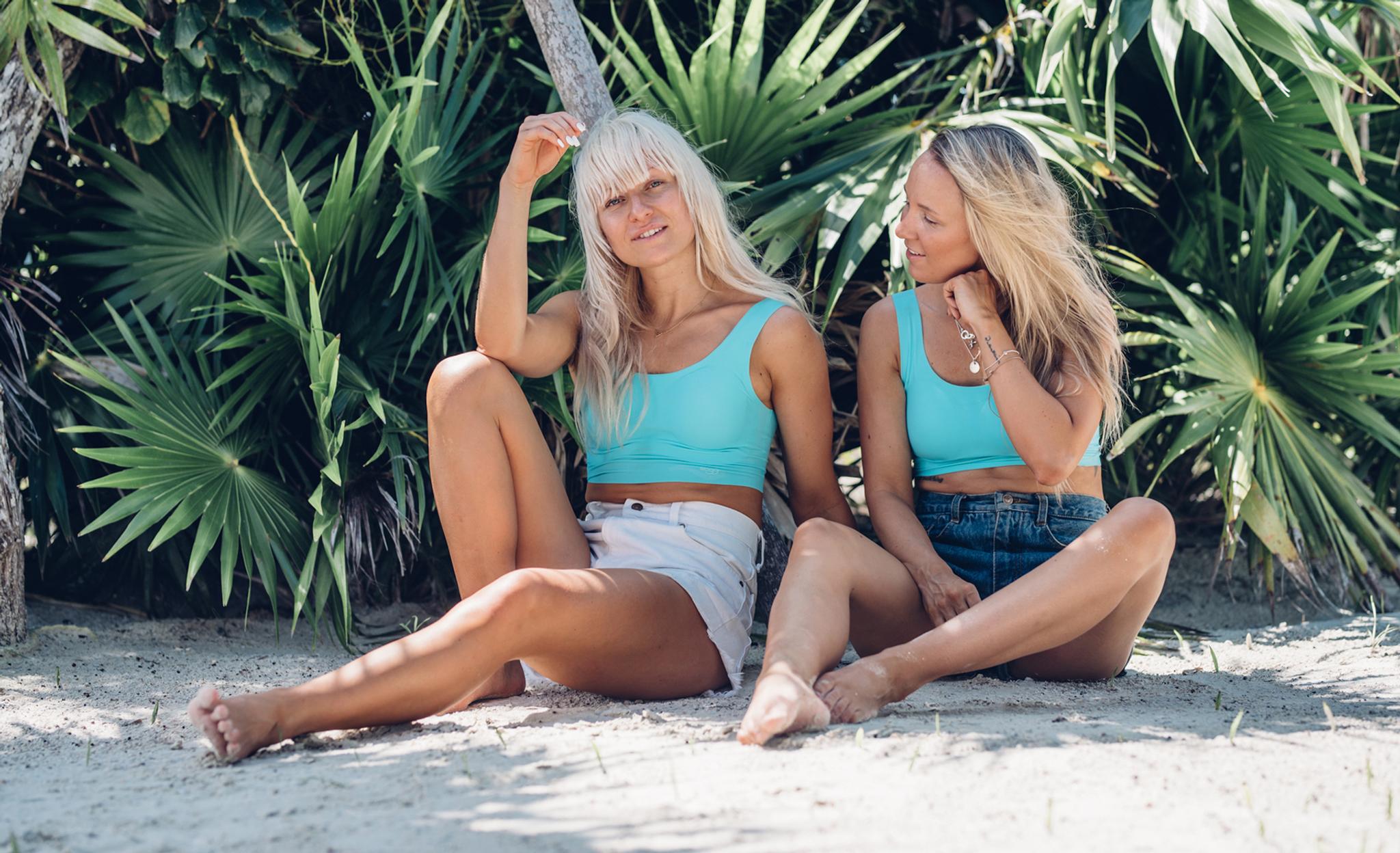 Case Sloggi
Sloggi launched its ZERO Feel product with the help of an impressive multichannel native advertising campaign, with popular influencers giving a face to the campaign.
Aim
The aim of the campaign was to strengthen Sloggi's main brand attributes – innovativeness and comfort – and to launch the Unfasten Yourself campaign in a fun and unique way that would be easy to relate to. The campaign was targeted at 25–35-year-old, confident women who are comfortable with their bodies and proud of them.
'We wanted to combine the influencer programme with our PR work by becoming digitally active through media collaboration. We needed our media partner to be intimately familiar with our intended target audience and to have the ability to create attractive, inspiring content,' says Digital Marketing Manager Katrine Tvistholm from Sloggi NORTH.
Solution
Two popular influencers were chosen as the face of the campaign: Elisa Lepistö (Start Living Your Best Life) and Sara Vanninen (Tickle Your Fancy). A diverse set of native advertisements were created around their blog and Instagram content and shown in magazines and display advertising.
'Everything began from us being sincere fans of the collection. It was easy to praise the product, because we were sold on it the first time we tried it on. From the very start we wanted to do something different from your typical lingerie photoshoot, because we were dealing with an innovative bra design. The colourful collection inspired us, and we decided to create the content far away from wintery Finland. The campaign and the collection suited both of our brands, giving us plenty of ideas, and the client liked almost all of them, which was great,' says Sara Vanninen.
'It was an interesting campaign to be part of, because we were given fairly free rein on how we wanted to go about it. Planning a video from scratch without any specific framework to stick to was fun. We both had a strong vision of how great it would be to film the video and take the campaign pictures somewhere abroad. The laidback, relaxed and carefree vibe of the Caribbean fit Sloggi's ideology. Around this, we planned the video, and then decided on the approaches that each of us would take in our blog posts,' says Elisa Lepistö.
In her blog Elisa Lepistö wrote about self-confidence and encouraged the readers to be kind to their bodies. She also talked about how she has been struggling to find comfortable underwear and how Sloggi ZERO Feel products have provided the solution. Sara Vanninen, on the other hand, described a Sloggi ZERO Feel shirt top in her post and challenged her followers to test it, after which they would not want to go back to uncomfortable underwear.
A four-day theme sponsorship on Lily.fi and the newsletters of Kauneus & Terveys and Trendi & Lily directed readers to the blogs.
The influencers shared the campaign video they had filmed on Instagram and activated their followers with a prize draw where the winner got a Sloggi ZERO Feel product package.
An advertorial was produced for the magazines Trendi and Kauneus & Terveys, intended to increase the coverage of the campaign and the target group's interest towards trying out the products.
"Our collaboration with A-lehdet met all the goals we had set for the campaign. We were happy with both the creative design and the campaign results."
KATRINE TVISTHOLM, DIGITAL MARKETING MANAGER, SLOGGI NORTH
Results
The campaign was highly visible on Lily.fi. Sara and Elisa's blog posts alone reached over 12,000 users. In addition, the Instagram posts received more than 4,000 likes and nearly 1,000 comments with which readers took part in the prize draw. The Instagram videos were viewed more than 7,000 times.
According to the campaign study, both print adverts activated audience members strongly or very strongly. The adverts were considered useful, and they directed consumers to search for more information about the products or to buy them.
The display advertisements were viewed 859,993 times and received 3,801 clicks (CTR 0.44%). The theme sponsorship on Lily.fi was very successful (CTR 0.77–0.81%), and the most successful display ad was the interstitial made from the bloggers' video. The newsletters received over 1,900 clicks.
'We felt that high-quality content and an interesting message was finally being distributed in an appropriate way by utilising both social and traditional media. The results speak for themselves,' says Sara Vanninen.
"I was pleased with the results and found it very enjoyable to be part of creating something so extensive."
ELISA LEPISTÖ, START LIVING YOUR BEST LIFE