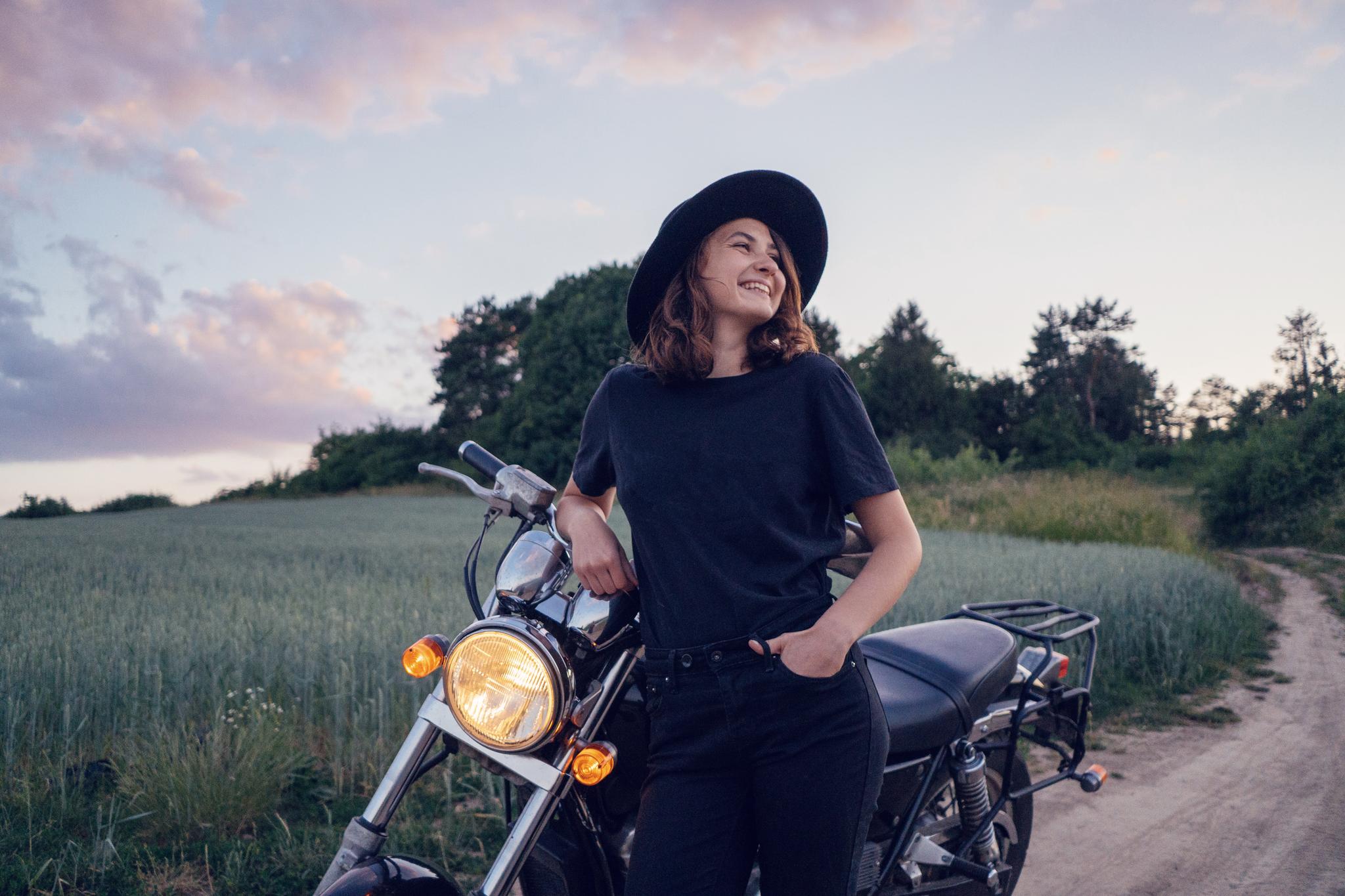 Case Nordea: Let's talk about money!
Case Nordea: Let's talk about money!
Nordea's creative native advertising campaign made even the most difficult financial matters more approachable for the target group of millennials.
Challenge
Saving for a mortgage, investments and various types of loans and credits are amongst the services offered by Nordea that young adults need. However, millennials find Nordea too distant. How can a bank, often thought of as rather rigid, attract the attention of its younger target group and talk to them about money in a way that is easy to understand?
Aim
The aim of the campaign was to increase 20–30-year-old millennials' interest towards Nordea and boost Nordea's image as an easy-to-approach bank. With its campaign, Nordea wanted to encourage young people to boldly take charge of their financial affairs and make smart, responsible choices that fit their individual circumstances.
Solution
Busy millennials choose carefully how they spend their time. For this target group, the daily commute on a bus is the perfect time to spend a moment on Instagram, and it is no wonder that this multitasking generation also enjoys podcasts. Young people like to get tips from their peers and trust recommendations from friends, family and influencers that they can identify with when making their choices.
In their everyday lives, millennials want fun, authenticity and new approaches in a neat package.
Because of this, we decided to talk about money to our target audience of 20–30-year-olds in a way that contradicts the traditional image they might have of Nordea and lowers the threshold – in a light-hearted yet practical way that offers solutions and useful content. We used a humorous chat fiction series on social media and diverse influencer marketing with audio content as the campaign's cornerstones, and to complement these, native articles were displayed through digital channels and print media.
Implementation
Trendi and Lily's new chat fiction series Pakko avautua offered Nordea an opportunity to discuss financial matters with its target group in a humorous way that is easy to relate to. Chat fiction is a form of entertaining storytelling in which the viewer uses their phone to follow a discussion through messages between fictional characters.
Hyväksy evästeet
YouTuben videosoitin käyttää evästeitä. Hyväksy evästeet katsoaksesi videon.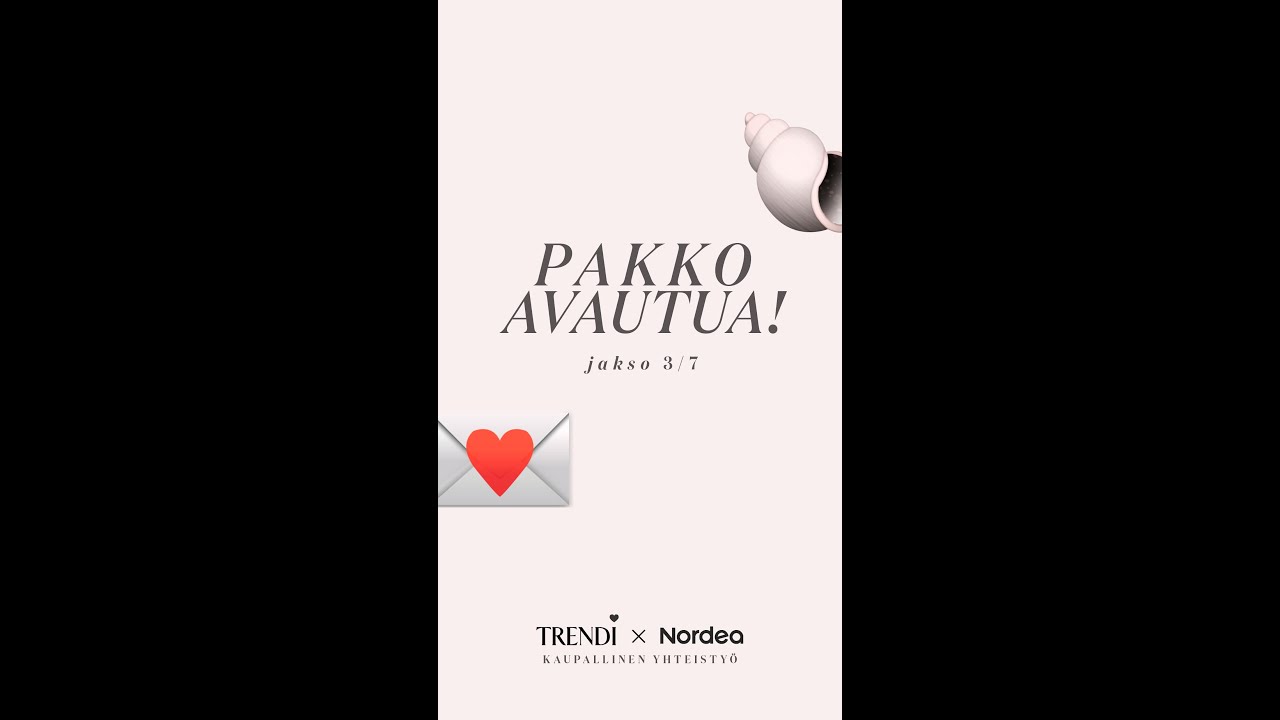 Among other things, the chat fiction gave the viewers a glimpse into the minds of the millennials and took them on a journey to the world of Tinder through the WhatsApp discussions between three friends. Nordea was included in the scripts of three out of seven episodes.
The bank and financial themes were woven into the storyline and the main characters' lives in an organic way: Should you contact your date if you snuck out of a restaurant and forgot to pay your bill? Will you have the guts to admit to a friend gushing about investments that you do not even know what diversifying means? Does it matter if your clothes are wrinkly when asking for a loan? And do you think you are doing particularly well if you need to put even your croissants on credit?
The series was published on Trendi and Lily's Instagram (@trendimag) twice a week. In addition to Instagram Stories and IG TV, the episodes were also distributed through YouTube and Lily.fi. Before each new episode, the audience was activated with Instagram memes that functioned as teasers for future episodes.
One of Lily's influencers, Anna Kauhala, was chosen as the influencer marketing campaign's face, because she is able to reach the campaign's target group through her channels effectively. Money, career and living responsibly are common themes in Anna's blog, which is why she was the perfect choice.
We built a diverse selection of native advertising around Anna with content that would answer millennials' questions about money. We created a new podcast series Puhutaan rahasta for the campaign and took full advantage of Anna's own channels, social media and print media. A familiar influencer and the personal experiences she shares about saving, investing and borrowing made the topics easy to identify with.
Before the launch of the podcast series, Anna activated the target group with interactive content in Trendi and Lily's Instagram Stories: she encouraged the audience to ask anything about money and promised to provide the answers in future podcasts.
The podcast series introduced current financial affairs to millennials in an easy-to-absorb yet informative form. In the three-part podcast Puhutaan rahasta, Anna talked to Nordea's experts about saving and investing money, loans, cards and consumer credit.
In the first episode, Anna and Tanja Eronen looked at why and how to save and how much money should be put aside every month. The second episode featured a visit from Tom Miller and delved into the topic of why buying versus renting a home makes more sense. In the final episode, Anna and Teemu Inha discussed whether you should take out a student loan and when it is OK to use consumer credit.
The podcasts were published on Spotify, Apple Podcasts and Lily.fi's overview page (in Finnish). Listeners were directed to the episodes through Anna's channels, social media and display advertisements.
In addition to the podcast series, Anna wrote about financial matters in her Anna Vihervaarasta blog and featured in the advertorial published in Trendi. In her blog post (in Finnish), Anna talked about the first home she bought in a way that was easy for the readers to identify with, while Trendi's advertorial was about using money responsibly, and the theme was approached through Anna's journey as an entrepreneur.
While the influencer marketing campaign, starring Anna Kauhala, was being conducted amongst the target group, native content approaching the financial theme from another angle was published in Lily and Trendi. The planning of this content began with a survey intended to discover what money means to millennials. A total of 221 A-lehdet readers responded to the survey over the course of October 2019.
Based on the survey results, the target group's experiences with money – both proud moments and painful mistakes – were discussed in a native article on Lily.fi. The same theme was continued in an advertorial in Trendi.
A campaign page (in Finnish) on Lily.fi provided a home base for all the digital campaign content: a chat fiction, podcasts, blogs and native articles.
The campaign succeeded in making financial matters that sound difficult more familiar to the target group of millennials.
"The content was informative and gave practical solutions to everyday situations involving money, provided on the target group's terms. The campaign's media solutions were brilliantly able to account for the way in which the target group uses media and can be reached."
NORDEA'S SENIOR MARKETING PARTNER JONI RUOTSALAINEN